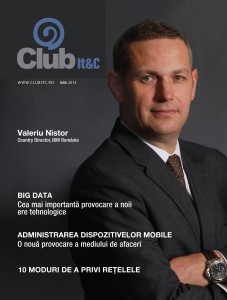 Abonament anual: 4 editii ( march, june, september, november).
Subscription cost in print:  40 euro (+VAT).
Cost abonament digital:  20 euro (+VAT).
Please send your contact details to the address revista@clubitc.ro.
Beneficiary : TAG MEDIA SRL.
IBAN account: RO26INGB0000999901900770
Bank: ING BANK.
The magazine will be sent through CN Posta Roman.