The shift in how we work isn't just a moment in time. Working remotely will remain a staple for many of us. And if not, at the very least businesses have learnt to be more flexible, agile, and adaptive to the new normal over the past 18 months.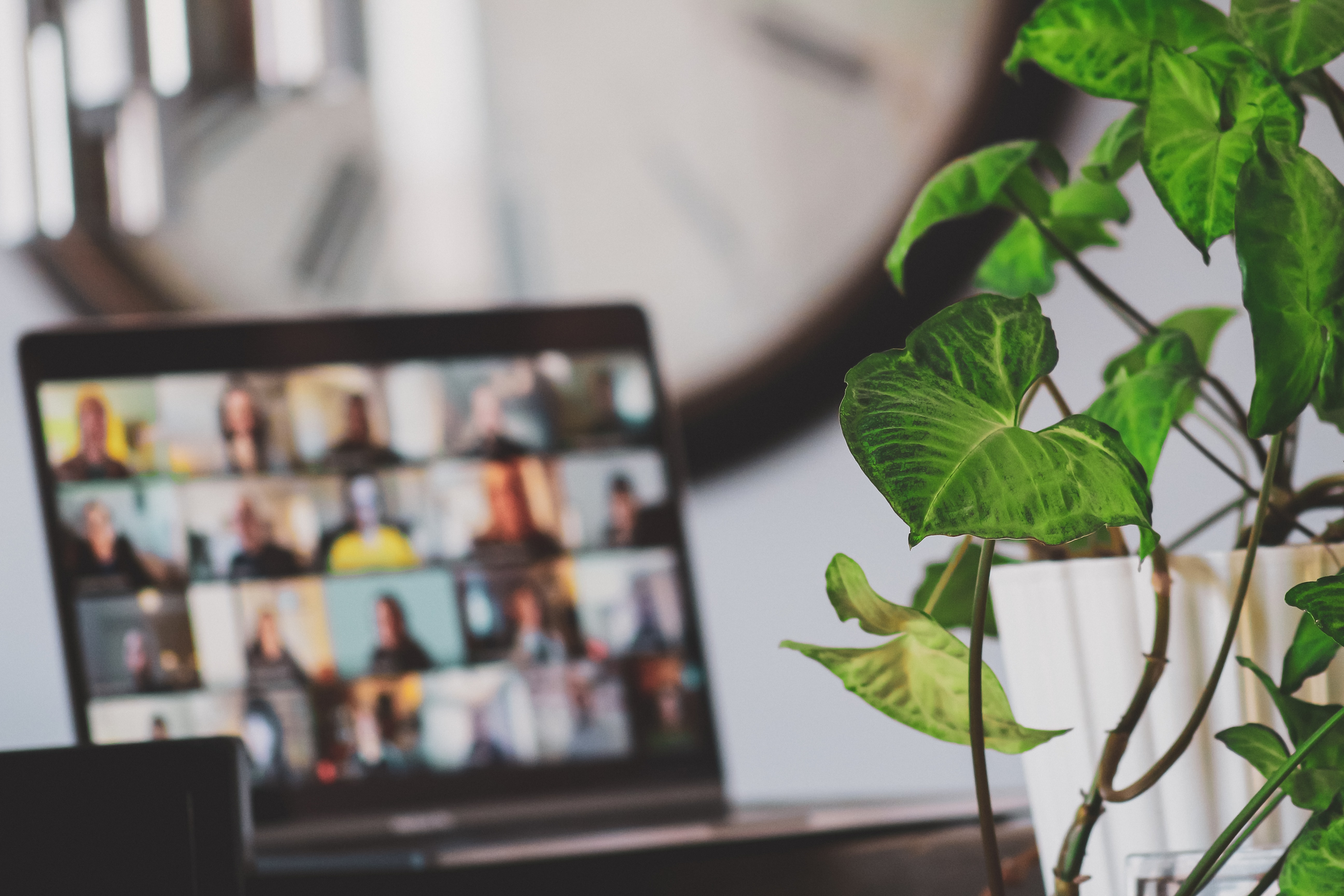 At Fujitsu, we often talk about the Adaptive Enterprise. The ability to adapt to market changes and new challenges is going to be a key capability in the future. And collaboration tools are always going to be central to that.
Microsoft and Fujitsu are continually conducting research into how to stay productive when working remotely, helping to inform new features and updates that make applications like Teams more versatile than ever.
In the words of Edip Saliba, Enterprise Skills Manager at Microsoft: "Learning is the new way of working. In five years approximately 70% new jobs will be created which don't exist now. Upskilling is essential to make sure that people and organizations stay relevant and innovative in the future."
Ultimately, constant adaptation, learning and improvement is essential and powerful not only for us as a service provider, but also for our customers. In this blog, I want to look at some of the ways Teams is evolving to become even more indispensable to our working and learning lives.
For most people working from home comes with gains and losses
In research conducted by Microsoft, 75% of workers felt being closer to their family improved their wellbeing and 40% reported fewer interruptions throughout the day, with many seeing the increased flexibility in their working day as a huge benefit.
In terms of losses, 60% of employees reported feeling less connected than before COVID-19. So-called creative capital has also decreased as businesses struggle to capture the spontaneous spirit of a workshop via conference calls. And while workers are glad there are no more commutes, a full third say a lack of separation between work and home was hurting their wellbeing.
Perhaps one of the biggest (and most relatable) challenges, however, is the dreaded video call fatigue. And yes, it's absolutely real – as proved by research. It's been found brainwave markers associated with overwork and stress are significantly higher in video meetings. This is due to everything from having to focus continuously on the screen to extract relevant information, to reduced non-verbal cues that help you read the room or know whose turn it is to talk.
Teams updates designed to overcome the challenges of working remotely
Together Mode is a feature that directly addresses video call fatigue. It uses AI segmentation technology to digitally place participants in a shared background, making it feel like you're sitting in the same room. This reduces background distractions, makes it easier to pick up on non-verbal cues, and makes back and forth conversation feel more natural.
According to Liat Ben-Zur, Corporate Vice President, Modern Life and Devices Product Marketing at Microsoft: "With Together Mode, video call fatigue is reduced because your brain doesn't have to work as hard when compared to a standard video call. You can choose from a variety of new virtual environments such as a family lounge, coffee shop, or even a summer resort to make your calls more engaging, fun, and connected, even when you're apart."
Dynamic View is another useful feature. This enhances traditional team calls, using AI to dynamically optimize shared content and video participants. It also gives access to new controls to let you personalize the view to suit your preferences, such as minimizing shared content to see the audience you are presenting to.
Breakout Rooms are perfect for larger meetings. With this feature, meeting organizers can split up participants into smaller groups to facilitate brainstorming sessions or workgroup discussions. Presenters can then hop between breakout rooms, make announcements to all breakout rooms, and close the rooms to return everyone to the main meeting.
Live Transcription is now also available to capture live participant speech in any scheduled Teams meeting to elevate productivity because no one enjoys taking notes! With the feature, the text appears alongside the meeting video or audio in real-time, including the speaker's name (unless they chose to hide it) and a timestamp.
But beyond simply making meetings more productive, Live Transcription also makes meetings more inclusive for participants who are deaf or hard-of-hearing or have different levels of language proficiency. Participants in noisy places will also appreciate the visual aid.
As part of Teams' ongoing commitment to making video calls an enjoyable, accessible experience for all, audience members who have learning or attention disabilities can also privately navigate through shared slides at their own pace, jumping back to any slide for quick reference without interrupting the meeting. People who are blind and low vision can also privately turn on a high contrast mode and use a screen reader to consume the shared slides.
One other amazing feature soon to go live is Virtual Commute. You'll remember how I mentioned employees missed the lack of separation between work and home life? The Virtual Commute bot is being developed to gradually ease employees in and out of their work mindset – providing a mental barrier between personal and professional life.
And for the two billion frontline workers globally, features like Microsoft Shifts lets you manage your schedules for your fluctuating needs. Task management gives frontline workers better control over tasks and clear direction, and increases employee engagement by connecting them with one-on-one, group chats, video calls and Walkie Talkie: a push-to-talk app built natively into Teams.
Overall, as you can see, Teams is no longer just a conference calling application. It offers utility no matter the role or the working situation for every employee, and a platform for digital collaboration and connection – to provide an inclusive, empowering place, where work gets done efficiently.
Get the most out of Teams and empower your team with Fujitsu
The above Teams updates are but a few of the ways the platform is transforming how we work, for the better. So, where does Fujitsu come into this? As a Gold Microsoft Partner, with a long-standing relationship for more than 35 years, we are ideally placed to help organizations exploit Microsoft technologies, such as Teams. Both companies are leading workplace technology providers, with recognized leadership in modern workplace solutions and leading workplace technology.
Fujitsu provides practical advice and consulting expertise to ensure the rapid, effective deployment of your Microsoft technologies – and their ongoing management and support. Together, our unique partnership helps you put your people first, at the same time as delivering cost savings and added value to your business.
Ultimately, our world has been subject to unrelenting, uncertain change, but one aspect that's been ever-present is the importance of your people. And whatever the exact shape of the future, a human-centric approach is required to keep people at the center of your new ways of working, using insights and analytics, 'in- the- flow learning and advisory services, to build a more digitally dexterous and agile workforce.
Collaboration tools like Teams will be central to this – regardless of where teams are working. And Fujitsu will be there every step of the way to ensure a seamless implementation, that empowers your people and helps you drive growth, even in the face of a changing business landscape.
To find out more about how Fujitsu can help you thrive in a new world of work, visit FUJITSU Work Life Shift
by John Ellis, Fujitsu