Romanians make more than 32 million visits to the mall every month, according to the latest data collected by Brand Management, the leader of the Romanian indoor communication market and the first profile company with national coverage. Of these, almost 30% are in Bucharest.
"Going to the mall is a social behavior in our country. After the pandemic, people returned to the shopping centers keen primarily to socialize. The statistics and demographics are now compared to those of 2019, which can only make us happy. Although people may spend less money, due to inflation, the number of visits to shopping centers will remain constant or even keep its growth trend", says Georgian Drăghici, Brand Management Commercial Director.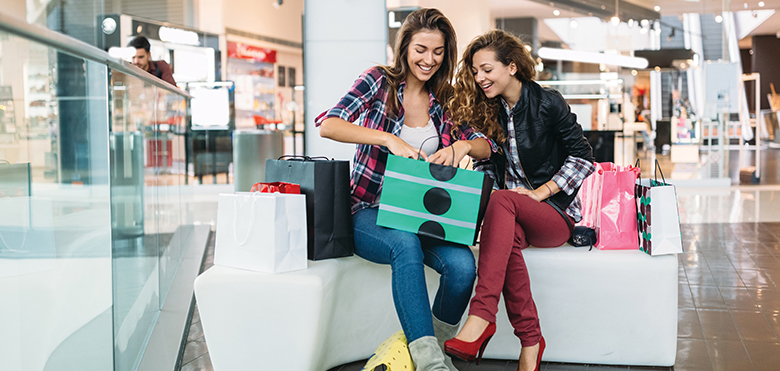 In the 1980s, globally, people did more than 50% of their shopping at the mall. Over the years, shopping malls became a symbol of consumerism, the main places where urban communities got their supplies. In 2020, with the pandemic, consumers have learned to adapt to online shopping and even speed up the digitalization process that has already begun. It was thought, for a moment, that the age of shopping malls was over, but it is not. Studies show that modern shopping centers have adapted to new consumer needs.
"Malls are turning into lifestyle centers, spaces that offer not only shops but also experiences and entertainment. To attract native digital brands, shopping centers will also become destination points in the consumer's journey, for a more holistic approach. In addition, it embraces the digital age, complementing the classic offer of retailers with new, young, playful brands and new avant-garde shopping methods", explains Georgian Drăghici.
Most visits, both nationally and in Bucharest, are made by women, who go to the mall in percentage 57%, as opposed to men, who visit shopping centers in percentage only 43%.
Among them, the most active age segment is the Millennials (born between 1981-1996). Consumers aged 26-45 account for 53% of all visits, while Gen Z (18-25) and X (45-55) each account for 23%.
"The new trends being announced abroad include pick-up services for online orders, shopping by appointment, new store formats such as pop-up shops, micro-stores, experiential shopping, and more personalized approaches. Malls are adapting to the needs of consumers also in Romania. In recent years, more and more showrooms have been launched for products that are mainly sold online (Emag, Epantofi, Notino) but also, surprisingly, car showrooms (Mooncity E-Mobility Lounge, Tiriac Auto, Porsche Romania). At the same time, brands understand the value of a digital campaign as a complement to an offline one, with displays strategically positioned in the buyer's path, even before the moment of purchase," says Georgian Drăghici.