Connections Consult (CC), a group of digital transformation companies listed on the AeRO Market of the Bucharest Stock Exchange, is primarily focused on its custom software development line in 2023. The company estimates total revenues of 15 million euros, of which 8 million euros will be generated solely by the software development segment.
Connections Consult's forecasts are based primarily on the contracting of major projects in the public domain. Secondly, the company is working on developing a range of solutions for specialized know-how in software support within Brusch Services, a company acquired by Connections Consult in 2021.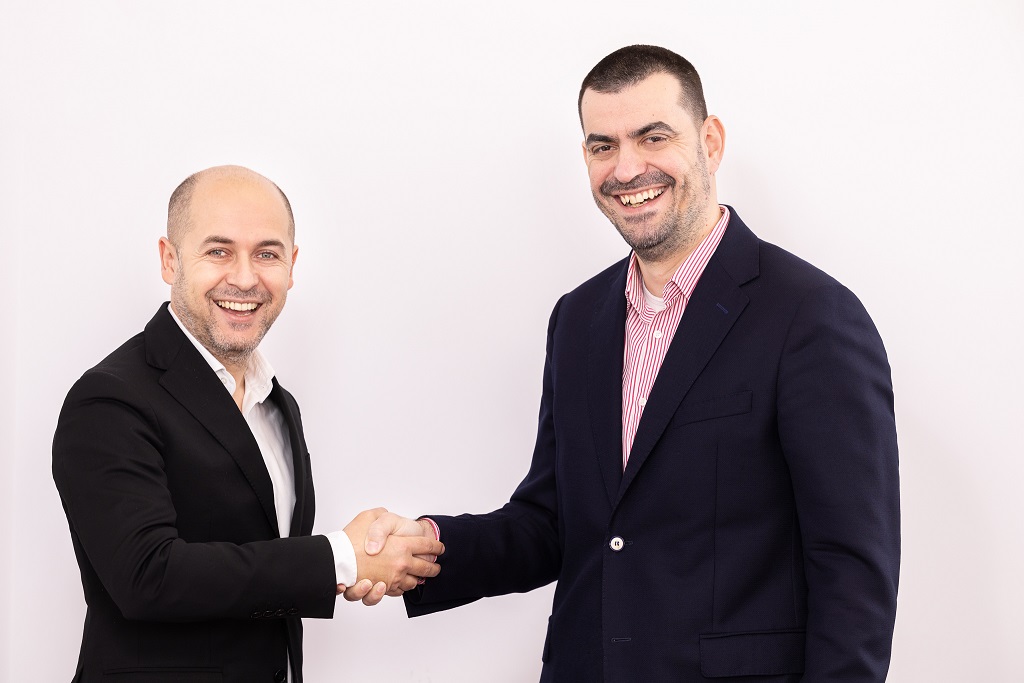 "The custom software development vertical is the one area where we expect to see the most relevant growth, both in absolute value and as a percentage of the group's total revenues. Complex projects in the government sector – integrated solutions that involve both applications and software and hardware infrastructure – as well as the financial services industry and the utilities and energy sector, are the most important growth sectors on which we are building our positive estimates, and which will certainly have a beneficial impact on the custom software development division. By the end of the year, we expect to generate a turnover of over 8 million euros only from on-demand software development services and total revenues of over 15 million euros," says Bogdan Florea, founder and co-CEO of Connections Consult.
The migration from selling technology services to business services with a technological footprint represents a significant change in the approach philosophy for Connections Consult's projects and another major stake for the group in 2023.
Connections is betting on a mix of services and its own products, such as Contabot (digital accountant), QuickMerlin (an AI-based solution for interpreting balance sheets), Apollo (project management application for consulting firms), supplemented with products from well-established providers in the international market.
"The migration to business services with a technological footprint involves changing the way projects are approached and adapting to the constantly changing needs of customers. By adopting a customer-oriented strategy and focusing on their business objectives, Connections aims to offer more valuable solutions and build stronger relationships, while also consolidating its position in the market. In the context of the growing interest in automation and solutions based on ML and/or AI models, the demand for integrating our solutions into customers' business flows has increased year by year and will continue to do so," says Radu Marcu, co-CEO of Connections Consult.
In 2022, Connections demonstrated its ability to implement extensive projects with a major impact on society, through long-term projects, with sophisticated technological approaches and extremely challenging integrations. The predictions are encouraging, and the company's evolution – both financially and in terms of competence development – is based on completing these projects.
"Complex works, such as ECRIS (Ministry of Justice) or POSF (ANRE), have the great advantage of providing a conducive general framework for attracting colleagues with high and rare qualifications, which creates the conditions for building strong and resilient teams around them in the next 5-7 years. We also want to be involved in other projects of this kind," says Bogdan Florea.
Currently, the Connections group has nearly 400 employees and collaborators. The human resources strategy for 2023 focuses on attracting highly specialized personnel to help the company tackle new, challenging, and impactful integrated solutions. Additionally, Connections will continue developing its delivery centers in Bulgaria and Serbia, as well as sales offices in the USA, UK, and Germany.
2023 will be a year of reorganization for edtech company 10Plus Future Education (of which Connections owns 25%) in terms of internal processes, profitability, and consolidating and growing its customer base. The company aims to rebrand and enter the corporate services market.